Top tips for moving home
Many people say moving to a new house is the next most stressful thing after a family member dying. But does it need to be?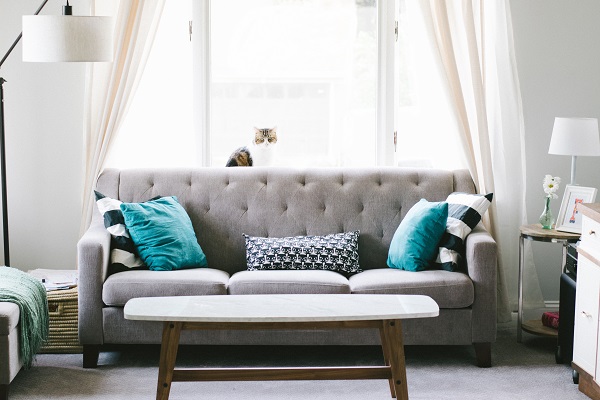 Moving home is renowned as being one of life's biggest cause of stresses, close behind bereavement.
But making the transition to your new home can be straightforward with a bit of forethought and planning.
To help you, we have put together some top tips.
1. Budget
There are many outgoings to consider when moving house and to reduce the stress during this time it is important to budget your expenditure to ensure you can cover all the important costs.
2. Take your time
Put together a schedule to ensure you allow sufficient time to complete each item on your task list.
3. Make lists
You should try to make a full inventory for each packing box to simplify your unpacking. Make sure you label each box with the room they are for and an idea of what they contain.
4. Pack a moving day survival kit
Before your moving day make sure you have packed a bag of essentials. This should contain necessary items that will get you and your family through the day unscathed. This might include toiletries, phone chargers, bottles of water, snacks and a kettle so you can make hot drinks.
5. Hire a removal company
Doing all the packing, heavy lifting and driving can be utterly exhausting. Hiring a removal company to transport your belongings can save you both time and energy on the big day.
6. Get on the phone
Make a comprehensive checklist of people to notify of your move. Most important are banks, credit cards, pension and share providers, insurance companies, loan providers, council tax, employers, schools, your cable provider, and your doctor. Remember to organise switching off your phone line, internet connection and all your utilities, as well as arranging them to be connected at the other end.
7. Declutter and clean
There's no better time for a clear-out than when moving home. Declutter one room at a time, including all cupboards, cabinets and drawers – not forgetting the loft and garage.
Need a temporary home for your stuff?
After you have decluttered and cleaned, you might find you have things which you don't need or want immediately but don't want to bin.
You might also have a period of time when you need to store items before getting the keys to your new home.
This is where Contain-It can help.
Our self-storage boxes can provide short or long-term solutions for storage.
Containers are available in sizes of 8ft, 10ft and 20ft and the steel units provide an excellent fireproof and waterproof protection, and are all fitted with varnished flooring.